This page is the brochure for your selected program. You can view the provided information for this program on this page and click on the available buttons for additional options.
Santa Clara Law: Summer Abroad in Geneva
Geneva, Switzerland
(Outgoing Program)
Featured
Program Terms:
Summer

Budget Sheets
Summer

Term

Year

App Deadline

Decision Date

Start Date

End Date

Summer

2018

03/23/2018 **

Rolling Admission

06/12/2018

07/05/2018

NOTE: Externships may begin as early as 5/21/2018. Specific ending dates will be arranged with individual employers. Externship application deadline is 2/23/2018. A mandatory orientation session will occur either the night before the program begins or on the first day of class. Please consult your program director before making travel arrangements as not all dates have been finalized. Full tuition payment due April 16, 2018. The non-refundable deposit is $300 per program and an additional $700 for an externship.

** Indicates rolling admission application process. Applicants will be immediately notified of acceptance into this program and be able to complete post-decision materials prior to the term's application deadline.
Language of instruction:
English
Areas of study:
Law
Class Standing:
J.D., LL.M., Other
Summer Abroad in Geneva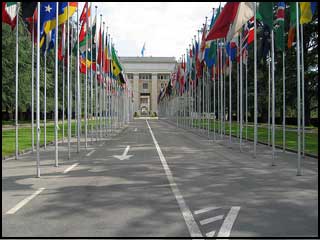 Classes | Externships | Fees & Financial Aid | Housing | Exploring The Area | Travel Information | Testimonials | Contact Us
Mix & Match: Students may enroll in other academic programs including Costa Rica, The Hague, Munich, Shanghai, Singapore, the Sydney, Tokyo, or Vienna before the Geneva academic/externship program. Students may attend all or some portion of the four week academic program, depending upon their particular interests. Students may be placed in a limited number of human rights externship in Geneva, Paris, Ireland, Ghana, London, Malta, or Johannesburg.
Anticipated 2018 Dates:
6/12/18 - 7/5/18
Approximate Externship Dates: 5/21/18 - 8/3/18
Externship Application Deadline: February 23, 2018
General Program Application Deadline: March 23, 2018


Interested in seeing a write up about last summer?
Check out this link:
http://law.scu.edu/international/summer-abroad-2017-wrap-up/


ABA Disclosures
Classes: Public International Law, Humanitarian Law, Int'l IP Law & Human Rights (5 units)
An unsurpassed opportunity for students of human rights. Geneva program students will have the opportunity to study public international law, human rights, humanitarian law, and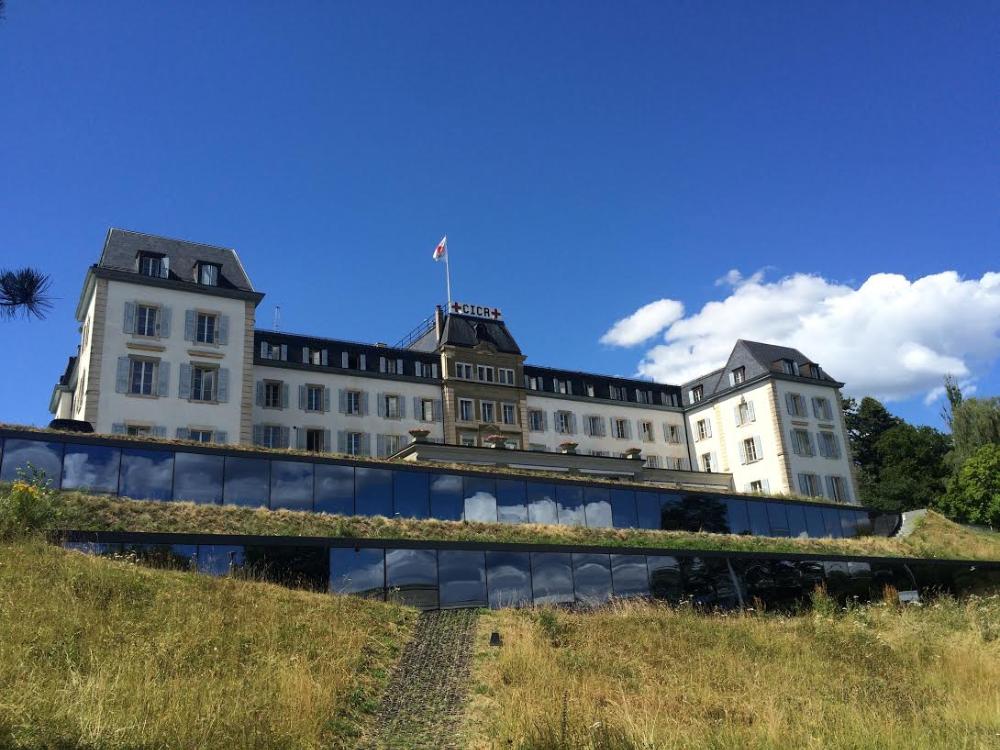 international intellectual property law in a most appropriate
l
ocation: Geneva, home of the United Nations, the International Committee of the Red Cross, and the World Intellectual Property Organization. The program includes visits to, and briefings at, the key UN and international institutions located in Geneva. The seminars are taught in the mornings, and site visits are scheduled in the afternoons. Classes are held at Webster University, located in the residential lakeside commune of Bellevue. Students may attend all or some portion of the four week academic program, depending upon their particular interest. Each week taken alone is worth 1 unit of credit; if taking 3 weeks of classes, 4 units of credit will be given; or for the entire 4 week program, 5 units of credit will be given.
Anticipated 2018 Schedule (Weeks subject to change)
Week 1: Public International Law, June 12-15 - Sandra Kraehenmann
Week 2: International Human Rights Law, June 18–21 - Francisco Rivera & Claudia Josi
Week 3: International Humanitarian Law, June 25-28 - Antoine Bouvier
Week 4: International Intellectual Property Law, July 2-5 - Edward Kwakwa

For more general information and FAQs on all of our programs, please visit http://law.scu.edu/international/summer-abroad-updates/.
Externships: Geneva, Paris, Ireland, Ghana, Malta, London, or Johannesburg (3-5 units)
Students may be placed in a limited number of human rights externships in Geneva, Paris, Ireland, Ghana, Malta, London, or Johannesburg. For more information, please contact the Geneva Program Director, Professor Claudia Josi.

Please note placement times vary. Some placements may not be finalized until the start of the class portion and some placements are finalized during the class portion. Please be patient and do not book non-refundable travel.
Fees & Financial Aid
Deposit: A non-refundable deposit of $300 for the class and an additional non-refundable deposit of $700 for the externship (if applicable) is required to secure your spot. The deposits are applied to the tuition charge.

Tuition: The tuition charge is $1,125/unit for J.D. students. LL.M. students should contact us for tuition information.
In example, the total is $5,625 for all 4 weeks of classes.

Financial Aid: US law students are typically eligible for financial aid to cover tuition, airfare, housing, food, local travel costs and school supplies (click here for more information). Financial Aid goes through a student's home institution. A consortium agreement is setup between the home institution and Santa Clara University.
Housing in Geneva
Webster University offers two options for housing: Residence Les Berges du Rhone in downtown Geneva or The Living and Learning Center on the Webster campus. At each location, shared or single options are available. A short description of each housing location can be found below and at the indicated links:

1. Residence Les Berges du Rhone -- more detailed description at http://www.webster.edu/study-abroad/programs/switzerland/housing.html
Les Berges du Rhone is located in the heart of Geneva. The commute to campus from Les Berges is on tram and train and takes about 30 min. In the past, students have enjoyed staying in downtown Geneva and enjoying the vibrant life of the city, but if you choose this housing, please make sure that you take into account the commute time, so that you are in class on time every morning. Tardiness due to the commute is never an excuse.
2. Living and Learning Center -- description at http://www.webster.ch/campuslife/housing.html
The Living and Learning Center is located on the Webster campus, a step away from our classroom, in the village of Bellevue, in the outskirts of Geneva. Although it is a short commute to downtown Geneva (the regional train runs normally very 30 min and takes you to the main station in about 10 min.), students have considered it convenient for the academic portion of the program.
Students will select their preferred housing type in March. Prices will be available closer to that date but are estimated at CHF 70,- per day + 8% VAT. The housing includes charges for electricity, water, heating, Ethernet internet connection, and bed linens. If signing up for one of the two housing options, those will be billed beforehand and no cancellation will be allowed. Interested students can discuss the different housing options with the program director once they have registered. Please realize these are dorms and not hotels. It is recommended that you bring toiletries, towels, etc. with you as they will not be provided.

Students are responsible for making their own housing arrangements during the externship period.
Note: Priority order for room preference will be based on when students submitted their online application and deposit. Students will be financially responsible to Santa Clara Law for any damage to the rooms or furnishings.

Santa Clara University does not endorse any housing provider or have any relationship with any housing provider and students should thoroughly research their housing options.
Exploring The Area
Geneva is a beautiful and sophisticated city nestled in the foothills of both the French and Swiss Alps. Lake Leman divides the city, with the old city and university on one side and the United Nations Organization, train station and airport on the other. Montreux and Lausanne are nearby, and Florence, Paris and other magnificent sites are easily accessible on the weekends. Hiking opportunities in the Alps abound. You can stroll by the lake, take a traditional steamer to one of the many villages, or simply enjoy the vista of the snow-covered Mount Blanc towering in the distance. Enjoy fondue? Try one of the many outdoor cafes surrounding the cathedral in the old town.
Travel Information
AXA/ACE Travel Assistance Program Information (all students enrolled in the program are covered)
US State Department Tips for Traveling Abroad
US State Department Travel Safety Information
US Department of State Country Specific Information
US Embassies/Consulates
US Department of State: Passport Services
US Department of State Worldwide Caution
Centers for Disease Control Health Information
Traveling with Disabilities in Switzerland
Additional Disabilities information for Switzerland
Traveling with Disabilities in Ireland
Traveling with Disabilities in the Ghana
Testimonials
Summer 2017 Student Evaluation for Geneva: Overall Experience 4.60 (Scale of 1-5, 1=poor, 5=excellent)

"Spending my summer abroad in Geneva was a life-changing experience. The combination of four different classes, site visits to many international organizations, and being in Geneva - a truly global environment, made it an outstanding and educational summer. It made me more confident about my future direction in pursuing international law and only fueled my passion for working in a global environment." Grace Harriet, SCU (2017)

"The Hague and Geneva are perfectly complimentary programs for international law study and experience. Our immersion among the experts and institutions of both cities vividly painted the full picture for us of international law, and set the stage for an ideal internship." Vincent Gathing, University of Wisconsin School of Law, Geneva and the Hague (2017)

"Santa Clara's IP programs in Munich and Geneva was an amazing experience. The instructors were top-notch, practicing professionals who provided practical knowledge and legal experience in all areas of intellectual property law. I immediately was able to apply the educational material to my summer internship which had a positive impact on my firm's clients." Nick Kalin, George Mason University School of Law, Munich and Geneva, (2017)

"Enrolling in the study abroad program in Geneva was the best decision I could have made for my summer. The combination of classroom time and site visits to international organizations was a unique opportunity to understand the complex area of international law. Taught by renowned lawyers in their respective fields, I gained practical knowledge about how to apply international laws to real life situations. The exposure to multiple courses during my weeks in Geneva was truly invaluable. I would highly suggest this program to anyone who is interested in broadening their experiences in law school!" Iram Riaz, LCLARK (2016)

"As a soon-to-be attorney practicing Public International Law and International Disaster Response Law, Santa Clara Law's Geneva Program enabled me to experience what it would be like to practice in the heart of today's humanitarian effort. I had the privilege of studying Public International, International Intellectual Property, International Humanitarian, and International Human Rights Law with four prestigious professors who are experts in their respective fields. In addition to experiencing life as an attorney in Geneva, the program also incorporated amazing site visits that not only offered great networking opportunities, but also inspired my passion and love for legal drafting! This was truly an experience of a lifetime!" Courtney Connors. FC (2016)

"...This was really a great program and I would recommend it!" Paula Eisenberg, SCU (2015)

"Overall, I found the professors during the summer program interesting, approachable, and very knowledgeable." Anonymous (2012)

"Santa Clara's programs at The Hague and Geneva significantly altered the course of my life. The programs gave me the opportunity to network with personnel at the International Criminal Tribunal for the former Yugoslavia, as a result of which I was offered a semester-long externship at the UN. I was inspired by Santa Clara faculty, who have helped me craft a meaningful career in international law." William Fife III, Florida Coastal University (2011)
Contact Us
Program Director: Professor Claudia Josi, cjosi@scu.edu
The Center for Global Law and Policy: cglp@scu.edu
Enrollment Limit: 30 students for class