This page is the brochure for your selected program. You can view the provided information for this program on this page and click on the available buttons for additional options.
Santa Clara Law: Summer Abroad in Sydney, Australia
Sydney, Australia
(Outgoing Program)
Featured
Program Terms:
Summer

Budget Sheets
Summer

Term

Year

App Deadline

Decision Date

Start Date

End Date

Summer

2018

03/23/2018 **

Rolling Admission

05/21/2018

06/08/2018

NOTE: Externships begin 6/11/2018. Specific ending dates will be arranged with individual employers. Externship application deadline is 2/23/2018. A mandatory orientation session will occur on 5/20/2018. Please consult your program director before making travel arrangements as not all dates have been finalized. Full tuition payment due April 16, 2018. The non-refundable deposit is $300 per program and an additional $700 for an externship.

** Indicates rolling admission application process. Applicants will be immediately notified of acceptance into this program and be able to complete post-decision materials prior to the term's application deadline.
Language of instruction:
English
Areas of study:
Law
Class Standing:
J.D., LL.M., Other
Summer Abroad in Sydney, Australia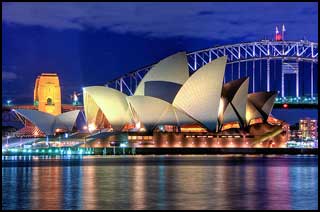 Classes | Externships | Fees & Financial Aid | Housing | Exploring The Area | Travel Information | Testimonials | Contact Us
Mix & Match: Students may be placed in an externship with a law firm in Fiji or a law office or a legal aid organization in Sydney or Melbourne. Alternatively, students may choose to continue on with their studies in Geneva or Oxford.
Anticipated 2018 Dates:
5/21/18 - 6/8/18
Approximate Externship Dates: 6/11/18 - 7/20/18
Externship Application Deadline: February 23, 2018
General Program Application Deadline: March 23, 2018

Interested in seeing a write up about last summer?
Check out this link:
http://law.scu.edu/international/summer-abroad-2017-wrap-up/




ABA Disclosures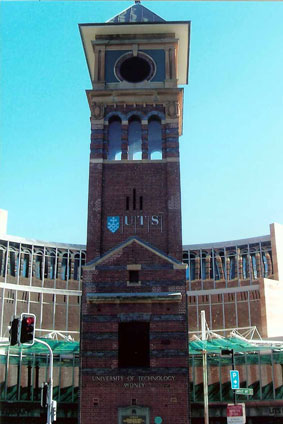 Typical Site visits include:
*Observation of refugee hearings in Australian courts
*Australian Human Rights Commission
*Aboriginal Legal Services Office
*Federal Court of Australia
*The criminal courts of New South Wales
*Legal Aid of New South Wales
*Department of Public Prosecutions
*Environmental Defenders Organization

Our academic program will focus on two issues of tremendous current global importance – forced migration and international environmental law. In terms of forced migration law, we will study refugee law, as well as relief for victims of trafficking in persons, torture, crime, and war, and environmental factors in migration flows. In terms of international environmental law, we will study topics such as climate change law, the right to water, environmental justice, and indigenous law and land rights. We will also make numerous site visits to Australian courts and legal institutions and have the opportunity for discussion with Australian judges and lawyers. And we will make time for a weekend trip to an Australian wildlife park and the beautiful Blue Mountains. Evaluation is based on class participation and on a final written exam.

For more general information and FAQs on all of our programs, please visit http://law.scu.edu/international/summer-abroad-updates/.
Sydney and Melbourne placements: We are fortunate to have a number of excellent externship placements. Some are with non-governmental legal offices representing refugees and victims of human trafficking. These provide an ideal opportunity for students to put into practical effect what they have learned during the Forced Migration portion of the course. We also have a placement in a non-profit environmental law office, for students who was to apply what they've learned in the Environmental Law section of the course. Finally, we have several placements in criminal defense, which give students the opportunity to observe first-hand and assist in the practice of law in Australia.

Fiji Externships: The placement is with the largest law firm in Fiji and students will undertake work in the field of international business law.

Students gain practical experience by doing legal work under the supervision of a legal professional in the host country, while receiving invaluable integration into the legal culture of the country and make invaluable professional contacts. The expectation of an extern is full-time work from the period of the externship (e.g., 40 hours or more a week of supervised legal work). Santa Clara Law requires a minimum of 50 hours of supervised legal work for each externship unit of credit.

Please note placement times vary. Some placements may not be finalized until the start of the class portion and some placements are finalized during the class portion. Please be patient and do not book non-refundable travel.
Deposit: A non-refundable deposit of $300 for the class and an additional non-refundable deposit of $700 for an externship (if applicable) is required to secure your spot and it is applied to the tuition charge.

Tuition: The tuition charge is $1,125/unit for J.D. students. LL.M. students should contact us for tuition information.
In example, the total is $4,500 for classes and an additional $4,500 for an externship (if you select this option), for a total of $9,000.

Financial Aid: US law students are typically eligible for financial aid to cover tuition, airfare, housing, food, local travel costs and school supplies (

click here

for more information). Financial Aid goes through a student's home institution. A consortium agreement is setup between the home institution and Santa Clara University.
Students are responsible for making their own housing arrangements during the classes and externship period. We provide the following helpful information on finding housing, and please contact the program director with any questions. We will also start a Facebook page, on which students can communicate about possibly sharing housing.

Places our students have stayed:

Wake Up! (a youth hostel, easy walk from UTS (where classes are held); some students have stayed here every year).
Breakfree on George (also a youth hostel, 10 minutes walking distance from UTS)
Ibis World Square
Meriton World Tower World Square and Meriton Kent Street (expensive for one, not so expensive for several persons sharing the apartment)

A number of our students rent furnished apartments. Websites for finding furnished apartments: UTS, where we hold classes, is in the Haymarket section of Sydney (close to Darling Harbour). Sydney has excellent local transportation via bus, tram, and train, but the following sections of Sydney are generally within walking distance of UTS: downtown Sydney, Haymarket, Pyrmont, Surry Hills, and some parts of Glebe.

Gum Tree
Furnished Apartments (recommended by 2013 students)
Accommodation Sydney City Centre
Student Universe
Sydney Craigslist
Apartments Plus
YHA Australia
Oaks Hotels & Resorts (see Oaks Harmony location)

Santa Clara University does not endorse any housing provider or have any relationship with any housing provider and students should thoroughly research their housing options.
The University of Technology, Sydney (UTS) is similar to MIT in the United States, but also has a law school, with law faculty who are leaders in law and technology issues. The University is located in central Sydney, between Darling Harbor and the Central Station. The law school buildings are new and modern with excellent classrooms. Sydney has numerous means of public transportation, including buses, ferries, water taxis, trains, light rail, and monorail. There are also a number of passes which are available to visitors who will be using public transportation frequently that are cheaper than buying individual tickets. Sydney Transport Maps are available at any bus, ferry or rail office. Previous students took trips to the Blue Mountains, the Great Barrier Reef, Bondi Beach (great surfing!), and the Sydney Zoo, and took ferries along the expansive Sydney Harbor. An evening at the Sydney Opera House was also a great event!
AXA/ACE Travel Assistance Program Information (all students enrolled in the program are covered)
US State Department Tips for Traveling Abroad
US State Department Travel Safety Information
US Department of State Country Specific Information
US Embassies/Consulates
US Department of State: Passport Services
US Department of State Worldwide Caution
Centers for Disease Control Health Information
Traveling with Disabilities in Australia
Testimonials
Summer 2017 Student Evaluation: Overall Experience 4.64 (Scale of 1-5, 1=poor, 5=excellent)
"I am so grateful for all of the instructors and the vast amounts of knowledge and experience they have on their subjects. I learned so much and enjoyed every minute. I wish we could have had more time to learn even more from them. They were more than fabulous. They were all AMAZING."
Mariah McAfee, Utah (2017)
"All the professors were so wonderfully kind and insightful regarding the material. Any student who has them is very lucky to have great professors. Professor Abriel is very approachable. She makes sure you are safe and comfortable. She makes sure she is contactable at all times. She was wonderful at teaching us effectively with the role play hypos. The reading materials were a lot, however it made sense in context with the length of course. I loved all the site visits and all the places Prof Abriel took us for the optional visits. Thank you for a great summer program!"
Anonymous, SCU (2017)
"Awesome experience. So glad that I did it. Professor Abriel is the best! Would recommend to any colleague."
Jonathan Forstall, LUNO (2016)
"Course content was amazingly insight and engaging."
Regan Urquhart, BU (2016)
"Professor Abriel has been amazing. She really went above and beyond through site visits, social activities, and general accessibility to make this trip even better. A special thanks to her. The course was extremely relevant to current mainstream issues here in Australia that made for site visits and other activities that much better." Steven Bullock, Western State College of Law (2015)

"It's not an exaggeration that I had the best experience of my life during my participation in the SCU Sydney program. I made life-long friendships with individuals from around the globe, networked with high-ranking officials in the British embassy, and enjoyed the overall beauty of Australia. Most importantly, my legal research had significant impact in the lives of refugees. I look back on this experience as a defining moment of my legal career." Andre Thom, University of North Dakota School of Law (2014)

"The Sydney Summer Abroad Program combined everything I wanted in a summer abroad experience; I was able take a course, had an internship, and was also able to travel and experience Australia. The internship was the most rewarding part of the summer because I was able to personally interact with people seeking asylum and participated in an advice only legal clinic. I now feel more knowledgeable about asylum law and am more confident in my abilities to work in a legal environment." Kaitlin Locascio, Loyola University New Orleans College of Law (2014)

"Going to Sydney with Professor Abriel and learning about Refugee Law was one of the best life decisions I have ever made. Not only was the class interesting, but the people Professor Abriel introduced us to were incredible. Being able to apply what we learned in class to real cases as a legal intern for an organization that provides legal advice to asylum seekers was a one of a kind experience." Andrew Kim, Santa Clara Law (2014)

"What an amazing program. The cases we studied in the Refugee Law course were BY FAR the most interesting cases I have ever read in law school. I could not help but feel moved by the stories of those seeking a life free of constant fear. There could be no better place to study this material than in Sydney – not only is it an absolutely beautiful city that provides a vibrant retreat from the heart-wrenching stories we study in class, but it is at the epicenter of the refugee law debate. My internship could not have been better. The staff were passionate, intelligent, helpful, and fun to work with. I learned the ins and outs of immigration law, and I saw how the legal concepts we studied in the classroom were turned into action, all in an effort to save lives." Andrew Michaels, Richardson School of Law (2013)

"Amazing experience. I was not expecting to get to do as much as I did [during the internship]. It was absolutely amazing." Whitney L., UC Hastings (2012)

"I LOVED studying abroad in Sydney. It gave me the opportunity to live in a different country while taking classes and getting practical experience. The best part of this specific program was that it allowed me to learn laws and skills that have been transferable to my legal career here in the United States. I was able to intern at the Fragomen office and got hands on experience in representing clients. Sydney is a beautiful city with great food and great people–also great accents! I would highly recommend it to anyone and everyone." VyHanh Nguyen (2012)
Enrollment Limit: 35