This page is the brochure for your selected program. You can view the provided information for this program on this page and click on the available buttons for additional options.
Santa Clara Law: Summer Abroad in Vienna, Austria
Vienna, Austria
(Outgoing Program)
Featured
Program Terms:
Summer

Budget Sheets
Summer

Term

Year

App Deadline

Decision Date

Start Date

End Date

Summer

2018

03/23/2018 **

Rolling Admission

05/21/2018

06/08/2018

NOTE: Externships begin 6/11/2018. Specific ending dates will be arranged with individual employers. Externship application deadline is 2/23/2018. A mandatory orientation session will take place on 5/21/2018.. Please consult your program director before making travel arrangements as not all dates have been finalized. Full tuition payment due April 16, 2018. The non-refundable deposit is $300 per program and an additional $700 for an externship.

** Indicates rolling admission application process. Applicants will be immediately notified of acceptance into this program and be able to complete post-decision materials prior to the term's application deadline.
Language of instruction:
English
Areas of study:
Law
Class Standing:
J.D., LL.M., Other
Summer Abroad in Vienna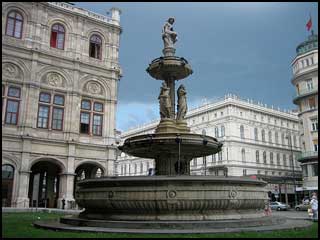 Classes | Externships | Fees & Financial Aid | Housing | Exploring The Area | Travel Information | Testimonials | Contact Us
Mix & Match: Students may be placed in an externship in Vienna, Budapest, or Kuwait at the conclusion of the Vienna academic program. Alternatively, students may enroll in the Geneva program or the Oxford program at the conclusion of the Vienna academic program.
Anticipated 2018 Dates:
5/21/18 - 6/8/18
Approximate Externship Dates: 6/11/18 - 7/20/18
Externship Application Deadline: February 23, 2018
General Program Application Deadline: March 23, 2018

Interested in seeing a write up about last summer?
Check out this link:
http://law.scu.edu/international/summer-abroad-2017-wrap-up/




ABA Disclosures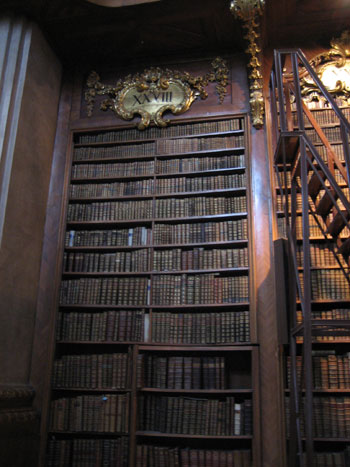 The program in Vienna offers students a unique opportunity to learn more about international business issues within a European framework. Students will receive a comprehensive overview of European Union Law, and lectures on current developments, including
"Brexit", of critical importance to American investors. Lectures will be given by top experts at the University of Vienna Faculty. of Law.
Students will visit the Austrian Parliament and the Supreme Court where further issues will be discussed. Students will engage in a general study of the Austrian legal system and comparative studies between the civil and common law systems. The course then shifts its focus to European Union law, covering its sources, framework and fundamental principles. Classes run for three weeks, and most are held in the mornings. They meet either at the law school of the University of Vienna or at the Austrian National Defense Academy, where participants may choose to stay. Students will have full use of the law library and other facilities at the University of Vienna School of Law. Both the School of Law and the National Defense Academy are located in the historic center of Vienna.Students may end this program with the final examination in Vienna followed by an externship in Vienna. Alternatively, they may continue to Budapest, Hungary, Bulgaria, or Kuwait for an externship.

For more general information and FAQs on all of our programs, please visit http://law.scu.edu/international/summer-abroad-updates/.



Vienna, Budapest, and Bulgaria Externships: Students may secure an externship in major international law offices, corporate legal offices, in-house legal departments or government agencies. Students gain valuable practical experience by doing legal work under the supervision of a professional in the host country, while integrating into the legal culture of the country, and make invaluable professional contacts.

Kuwait Externships: Externships with one of the leading law firms in the Gulf region.

The expectation of an extern is full-time work from the period of the externship (e.g., 40 hours or more a week of supervised legal work). Santa Clara Law requires a minimum of 50 hours of supervised legal work for each externship unit of credit.

Please note placement times vary. Some placements may not be finalized until the start of the class portion and some placements are finalized during the class portion. Please be patient and do not book non-refundable travel.
Deposit: A non-refundable deposit of $300 for the class and an additional non-refundable deposit of $700 for an externship (if applicable) is required to secure your spot and it is applied to the tuition charge.

Tuition: The tuition charge is $1,125/unit for J.D. students. LL.M. students should contact us for tuition information.
In example, the total is $4,500 for classes and an additional $4,500 for an externship (if you select this option), for a total of $9,000.

Financial Aid: US law students are typically eligible for financial aid to cover tuition, airfare, housing, food, local travel costs and school supplies (

click here

for more information). Financial Aid goes through a student's home institution. A consortium agreement is setup between the home institution and Santa Clara University.
Participants have the option of residing in rooms at the Austrian National Defense Academy (Landesverteidigungsakadamie, Stiftgasse 2A), at a nearby hotel or finding accommodations on their own. The Academy, a branch of the Austrian military, is in the center of Vienna, twenty minutes on foot from the School of Law where many classes will be held. All rooms are singles.

The housing is in two different locations, as follows:

1. Stiftgasse is very centrally located. You can walk to classes and you can walk to downtown Vienna. The rooms here are dormitory style accommodations with a shared bathroom down the hall.

2. Breitensee has hotel style accommodations with private bathrooms. However, this location is not centrally located. You will need to take public transit to get to classes and to get into downtown. Expect about a 25-30 minute commute each day for classes.

Both locations offer optional meals that are very reasonably priced.

The 2016 housing options were:

1. Single rooms in Stiftgasse are 35 Euros per night. (A total of 7 rooms are available.)

2. Single rooms in Breitensee are 45 Euros per night. (A total of 6 rooms are available.)

3. Double rooms in Breitensee are 35 Euros per person per night. (A total of 6 double rooms are available.)

The opening reception and some of the lectures and discussions are scheduled at the Academy. The director and program office will be located at the Academy. The facility is very modern and because it is a military establishment, quite secure!

Students are responsible for housing during the externship period.

Santa Clara University does not endorse any housing provider or have any relationship with any housing provider and students should thoroughly research their housing options.
Little needs be said to describe physically and culturally the cities of Vienna and Budapest. Both are "must see" cities of the world. Music, culture, history, marvelous food, and pure beauty are on every corner. In addition to being beautiful and exciting capitals, each city and country has a less well known legal history that serves as an ideal base from which to study civil and comparative law as well as the problems and issues of the European Union.

One hundred years ago, each of these countries was part of the vast Austro-Hungarian empire, with Vienna and Budapest serving as the empire's dual capitals. At the end of World War I, each country became a distinct republic. The onset of World War II created Nazi German domination, and each country experienced both similar and contrasting experiences under the communist legal and political system. Beginning first with Austria, each secured full independence, becoming as they are today constitutional democracies. Both joined the European Union at different times.

Austria, similar to Switzerland, remains militarily neutral. But, unlike Switzerland, Austria is a member of the European Union. This presents Austria with unique political and economic issues that we will study. By contrast, Hungary recently secured EU membership but has not pursued more complete integration into the European defense community. New integration into the EU, as well as military alliance, presents its own domestic issues and pressures for the former Czechoslovakia and Hungary making them distinct from Austria. All-in-all, a fascinating study of issues and contrasts, which take place over the summer. All are guided by natives who have experienced much of this historical transition.
AXA/ACE Travel Assistance Program Information (all students enrolled in the program are covered)
US State Department Tips for Traveling Abroad
US State Department Travel Safety Information
US Department of State Country Specific Information
US Embassies/Consulates
US Department of State: Passport Services
US Department of State Worldwide Caution
Centers for Disease Control Health Information
Traveling with Disabilities in Austria
Additional Information About Traveling with Disabilities
Summer 2017 Student Evaluation: Overall Experience 4.29 (Scale of 1-5, 1=poor, 5=excellent)

"The Vienna Program was a great experience, overall. The faculty from the University of Vienna is renown, approachable, and welcoming. We learned a lot of information about EU Law in three weeks. It was an honor to be there. As for Vienna - it is now my favorite city; Austria, my favorite country. It truly is an inspirational place - I didn't want to leave!" Rosa Tran, SCU (2017)

"I was very pleased with my placement. It is a great, reputable firm and I was fortunate to be part of a supportive team. I enjoyed how my tasks were research based and I was able to get training on various departments' work." Pooja Sharma, SLS (2016)

"Each professor had a different style and covered more topics than we perhaps expected, but I could not be more pleased with this program. Each professor was extremely knowledgeable and lectured very well to those of us inexperienced with the subject matter. Everyone in Vienna was incredibly kind, and I appreciated their attention to our program and grateful for their participation." Ariel Siner, SCU (2015)

"I cannot tell you how thankful I am that I chose to participate in the Vienna program this summer. It was an experience that I will always remember, and I feel so lucky to have studied with such a great group of students." Laurel D., University of Denver (2012)
"The professors were all very knowledgeable. It was an honor to be in their classes. They were all very responsive to our questions and had great insights. This program was a very valuable learning experience and I am very grateful that I was able to participate in it." Camille P., SCU (2012)

"Tours were appropriate and well-timed, falling into place with relevant lectures. UN, Parliament, Supreme Court: three MAJOR institutions. Overall very impressive." Anonymous, SCU (2011)

"Fantastic, very impressive teachers from various disciplines gave a clear, well-rounded depiction of the EU." Anonymous, SCU (2011)
Vienna Program Director: Professor Philip Jimenez, pjimenez@scu.edu
The Center for Global Law and Policy: cglp@scu.edu

Enrollment Limit: 25