This page is the brochure for your selected program. You can view the provided information for this program on this page and click on the available buttons for additional options.
Santa Clara Law: Summer Abroad in San Jose, Costa Rica
San Jose, Costa Rica
(Outgoing Program)
Featured
Program Terms:
Summer

Budget Sheets
Summer

Term

Year

App Deadline

Decision Date

Start Date

End Date

Summer

2018

03/23/2018 **

Rolling Admission

05/21/2018

06/08/2018

NOTE: Externships begin 6/11/2018. Specific ending dates will be arranged with individual employers. Externship application deadline is 2/23/2018. A mandatory orientation session will occur either the night before the program begins or on the first day of class. Please consult your program director before making travel arrangements as not all dates have been finalized. Full tuition payment due April 16, 2018. The non-refundable deposit is $300 per program and an additional $700 for an externship.

** Indicates rolling admission application process. Applicants will be immediately notified of acceptance into this program and be able to complete post-decision materials prior to the term's application deadline.
Language of instruction:
English
Areas of study:
Law
Class Standing:
J.D., LL.M., Other
Summer Abroad in San Jose, Costa Rica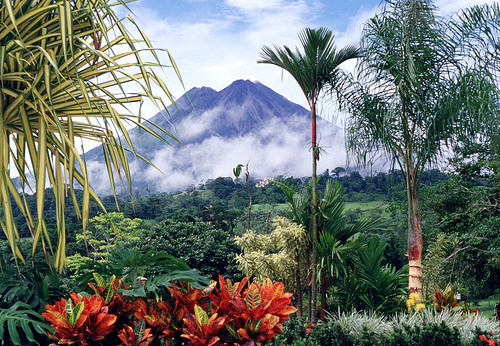 Classes | Externships | Fees & Financial Aid | Housing | Exploring The Area | Travel Information | Testimonials | Contact Us
Mix & Match: Students may be placed in an externship with an intergovernmental organization, governmental institution, or non-governmental organization in Costa Rica, Mexico, Puerto Rico, Peru, or the Dominican Republic. Spanish language skills may be required for some externships. Alternatively, students may choose to continue on with their studies in Geneva or Oxford.
Did you know that SCU's Costa Rica program was named One of the Best Places to Study Human Rights Law by the National Jurist?
Read more here.
Anticipated 2018 Dates:
5/21/18 - 6/8/18
Approximate Externship Dates: 6/11/18 - 7/20/18
Inter-American Court of Human Rights Externship Deadline: January 12, 2018
Externship Application Deadline: February 23, 2018
General Program Application Deadline: March 23, 2018

Interested in seeing a write up about last summer?
Check out these links:
http://law.scu.edu/international/summer-abroad-2017-wrap-up/
A Student's Perspective - Interning at the ACLU in Puerto Rico
A Student's Perspective - Costa Rica Summer Program and Internship
Class: Human Rights in the Americas (4 units)
Site visits include: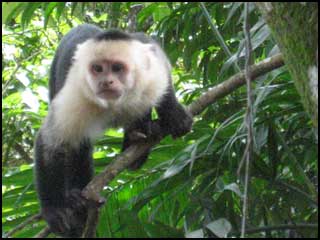 *Meeting with union attorneys and workers who are suffering labor rights violations in banana and pineapple plantations
*Meeting with rural communities who lack basic access to clean water
*Visiting local human rights organizations
*Participating in a hearing before the Inter-American Court of Human Rights

The Costa Rica program in human rights takes advantage of the Inter-American Court of Human Rights and numerous human rights organizations which are located in San José, Costa Rica. Our three-week human rights course provides a broad, general overview of the international human rights system, before drilling deeper to explore human rights within the inter-American system.

The course introduces students to public international law, the origins and scope of the international human rights movement, global enforcement mechanisms and institutions – with a focus on the United Nations human rights system, covering treaty-based and Charter-based human rights institutions. Students examine both the law and politics of regional human rights through the lens of the inter-American system. These international human rights classes are taught in English Monday-Thursday. We also offer Spanish language instruction and a cultural immersion program at no additional charge. The final exam will be administered in-class at the end of the course, and will be a combination of multiple choice questions, short answers, and short essays.

For more general information and FAQs on all of our programs, please visit http://law.scu.edu/international/summer-abroad-updates/.
Externships: Costa Rica, Mexico, Puerto Rico, Peru, and Dominican Republic (4-5 units)
Students may opt to participate in an externship after the conclusion of the class portion. Externships vary in duration but typically last 4-8 weeks. Spanish language ability is preferred for some, but not all, of the externships. A quick language evaluation will be arranged where Spanish language proficiency is necessary.

Costa Rica Externships: Representative placements include the Inter-American Court of Human Rights, the U.N. High Commissioner for Refugees, international organizations & non-profits working in international human rights or international refugee law.

Note: If you are applying for the externship at the Inter-American Court of Human Rights, your application and deposit must be received by January 11, 2017.

Mexico, Puerto Rico, Peru, and Dominican Republic Externships: Student placements include international organizations, non-profit organizations focused on human rights, international refugee law, indigenous people's rights, or nationality and immigration, as well as private law practice.

If students are interested in a different externship opportunity not listed above, please email Program Director Francisco Rivera and he will do his best to match students with an HR organization.

Students gain valuable practical experience by doing legal work under the supervision of a professional in the host country, while integrating into the legal culture of the country, and make invaluable professional contacts. The expectation of an extern is full-time work from the period of the externship (e.g., 40 hours or more a week of supervised legal work). Santa Clara Law requires a minimum of 50 hours of supervised legal work for each externship unit of credit.

Please note placement times vary. Some placements may not be finalized until the start of the class portion and some placements are finalized during the class portion. Please be patient and do not book non-refundable travel.
Fees & Financial Aid
Deposit: A non-refundable deposit of $300 for the class and an additional non-refundable deposit of $700 for an externship (if applicable) is required to secure your spot and it is applied to the tuition charge.

Tuition: The tuition charge is $1,125/unit for J.D. students. LL.M. students should contact us for tuition information.
In example, the total is $4,500 for classes and an additional $4,500 for an externship (if you select this option), for a total of $9,000.

Financial Aid: US law students are typically eligible for financial aid to cover tuition, airfare, housing, food, local travel costs, and school supplies (click here for more information). Financial Aid goes through a student's home institution. A consortium agreement is setup between the home institution and Santa Clara University.
Housing
Since housing preferences vary, as do budgets, we ask that students make their own housing choices and arrangements. Some available choices are listed here.

Hostels

Hostel Casa Yoses: Very basic and inexpensive, dormitory style rooms (expect to "rough it" at $11 per night – $9 with youth hostel card), including breakfast. Tel (506) 2234-5486 or (506) 2839-2165

Toruma Youth Hostel: Inexpensive (but we are told, "nice"). Tel: (506) 224-4085

Bekuo Hostel (one block from classes): Tel: (506) 234-1090 E-mail info@hostelbekuo.com

Midrange Hotels: (Some visitors have stayed in each of these and had very positive reports. About three blocks from classes. $52-67 per day with up to 15% discount for long term stay. Breakfast included).

Hotel Don Fadrique: Tel: (506) 225-8186
Hotel Le Bergerac: Tel: (506) 234-7850
Santa Clara University does not endorse any housing provider or have any relationship with any housing provider and students should thoroughly research their housing options.
Exploring The Area
Costa Rica is unique among Latin American countries. It has no standing army. Following the Civil War of 1948-49, the country abolished the army and concentrated its efforts on the education of its citizens. Accordingly, Costa Rica has one of the highest rates of literacy in Latin America.

With its stable, democratic government, fully evolved legal system, and relative prosperity, Costa Rica has become a thriving commercial center, as well as a popular destination for tourists and students. San José, the capital city, has also become the hub of human rights activity in Latin America. Located in the city is the Inter-American Court of Human Rights, which serves as a host to our program. Other international institutions with headquarters or major offices in San José include the United Nations High Commissioner for Refugees, the Inter-American Institute of Human Rights, the Center for Justice and International Law, and the University for Peace, located in the nearby Ciudad Colon. The Costa Rica Language Academy which offers language classes and a cultural immersion experience to our group, attract students from around the globe.

Costa Rica's lovely beaches, volcanoes, and rain forests have made it one of the prime eco-tourism destinations in the hemisphere. The country is about the size of the state of West Virginia. Over 11% of its land is protected parkland. One may swim in the Atlantic and Pacific oceans on the same day and visit tropical rain forests in between. Our classes allow three-day weekends so participants may enjoy the natural splendor of this beautiful country.

San José occupies about 18 square miles in the Central Highlands. It has a population of about 350,000 people. The city is backed by Mt. Irazu, a volcano of 11,260 feet. Due to the benign weather, small farms dot the sides of the volcano almost to its peak.

The weather, though tropical and sometimes rainy in the afternoons, is very agreeable in the Central Highlands where San Jose is located. It becomes much hotter and more humid in the coastal areas.
Travel Information
AXA/ACE Travel Assistance Program Information (all students enrolled in the program are covered)
US State Department Tips for Traveling Abroad
US State Department Travel Safety Information
US Department of State Country Specific Information
US Embassies/Consulates
US Department of State: Passport Services
US Department of State Worldwide Caution
Centers for Disease Control Health Information
Costa Rica Program Map
Traveling with Disabilities in Costa Rica
Testimonials
Summer 2017 Student Evaluation: Overall Experience 4.92 (Scale of 1-5, 1=poor, 5=excellent)
"Taking classes in the Inter-American Court of Human Rights in San José, Costa Rica opened my eyes to the incredible opportunities available to attorneys. I had never considered how broad and widespread our justice system is, and I was inspired to continue to work and learn abroad after my experience this summer." Allie Sisson. Seattle University School of Law (2017)
"Overall, this summer abroad experience was amazing. I loved the class portion of the program. Francisco and Claudia are amazing. Francisco did a really good job teaching as much about the United Nations and Human Rights law as possible. His teaching style kept me engaged and the group projects kept me awake when I was tired." Rebecca Brown, CWSL (2016)
"The workload was very well planned for this course. Understanding that the students are living abroad and wanting to explore the country on the side, the volume of readings were perfect for the level of attention that students will actually give to a summer course located in Costa Rica. I'm thankful the professors kept this in mind and were understanding of student expectations as well as understanding a need to grasp the materials." Thomas Goodwin, SCU (2016)

"This was an amazing program. I am so happy that I was able to participate. I really liked how we had the opportunity to have class at the Inter-american Court of Human Rights. The speakers who gave presentations were really interesting. I thought they all did an excellent job of tying in what we learned from class with real life examples of complaints being hear before the court. The most interesting part of the program was getting to go and speak with the workers of the pineapple plantations. It would have been nice to have taken another trip like that one. I know it was very difficult to organize, but I thought it was a really eye-opening experience." Megan Smith-Pastrana, IU Robert H. McKinney School of Law (2015)

"Prof. Rivera and Prof. Josi were both amazing instructors and really put their hearts into making the program meaningful for all participants. The level of instruction was perfect and the field trips and guest speakers made a lasting impact. This was one of the best experiences of my life! Thank you!" Brittany Delbridge, SCU (2015)

"I really enjoyed this program. Fran and Claudia are not only knowledgeable, but passionate about international law. They pass this passion on to their students and inspire us to not only want to learn more about our world, but to also do something about the injustices in our community." Alyssa Simbahon, The University of Hawaii at Manoa William S. Richardson School of Law, (2015)

"Words cannot describe the gratitude I have for the opportunity to have interned as a legal assistant… in Costa Rica…[My internship] in Costa Rica taught me that life is a collection of experiences that open the mind to new things, different perspectives, and one's ability to think outside the box." Brandon Pierce, Charlotte School of Law (2013 & 2014). Read more about Brandon's experience – Passion in the Law: Interning in Costa Rica with an Unexpected Ending

"Best summer I have ever had." Katherine K., SCU (2012)

"[I]t was incredible to have class not only at the Human Rights Institute in Costa Rica, but to also spend a week at the Inter American Court and hear presentations on topics relevant to the court by actual attorneys." Jazmin V., Albany Law (2012)

"Overall, this was an incredible experience facilitated by administration and faculty and invaluable to both students going into domestic and international fields." Anonymous, SCU (2011)

"In my estimation, there is no better place on earth than Costa Rica. Learning from brilliant people about Human Rights law makes it that much better." Anonymous, Chan College of Law, N.KY. Univ (2011)
Contact Us
Costa Rica Program Director: Professor Francisco Rivera; fjrivera@scu.edu
The Center for Global Law and Policy: cglp@scu.edu

Enrollment Limit: 30 students for class