This page is the brochure for your selected program. You can view the provided information for this program on this page and click on the available buttons for additional options.
Santa Clara Law: Summer Abroad in Oxford, England
Oxford, United Kingdom
(Outgoing Program)
Featured
Program Terms:
Summer

Budget Sheets
Summer

Term

Year

App Deadline

Decision Date

Start Date

End Date

Summer

2017

03/24/2017 **

Rolling Admission

06/29/2017

07/28/2017

NOTE: A mandatory orientation session will occur the morning of June 29, 2017. Check in at Oxford will be available on June 28, 2017. Please consult your program director before making travel arrangements as not all dates have been finalized. Full tuition payment due April 15, 2017. The non-refundable deposit is $300 per program.

** Indicates rolling admission application process. Applicants will be immediately notified of acceptance into this program and be able to complete post-decision materials prior to the term's application deadline.
Language of instruction:
English
Areas of study:
Law
Class Standing:
J.D., LL.M., Other
Summer Abroad in Oxford, England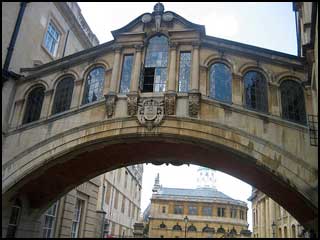 Mix & Match: Students may enroll in all other academic programs including The Hague, Geneva, Sydney, or Vienna prior to the Oxford academic program.

Law Study Abroad Informational Webinar - Tuesday, January 24th, 3:00-4:00pm Pacific.
Email CGLP@scu.edu to register.

Interested in seeing a write up about last summer?
Check out this link:
http://law.scu.edu/international/summer-abroad-2016-wrap-up/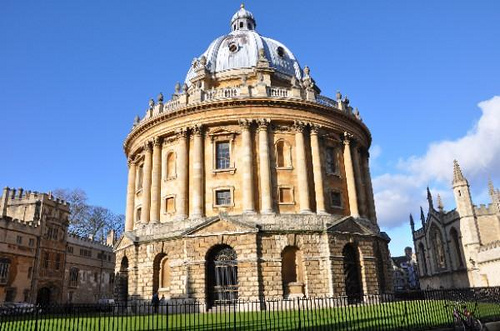 Classes
Seminar on English Legal System (2 units)

The program requires a seminar on the English legal and legal educational system. The seminar will meet on seven different occasions at times to be arranged. The discussions are led by distinguished academics. Includes full-day tour of "Legal London," consisting of U.K. Supreme Court, Royal Courts, and all four Inns of Court, with accompanying professional commentary. Grade, assigned by the program director, is based on a 10-15 page paper submitted within three weeks after the conclusion of the program.

Tutorials (3 units)

Students select to study with a tutorial faculty member who is an expert in their field. Tutorial courses usually consist of meeting once a week with a professor. Each week includes a reading list and an essay topic assigned by the tutor. Tutorials typically take place at the College or in the tutor's "rooms." In these tutorial sessions the student discusses and defends before the tutor an essay the student has prepared, based on extensive readings assigned by the tutor. Many required readings are available online and the balance are available from the Bodleian Law Library. Bringing a laptop to write papers is highly recommended. Computers are available in the Law Library but students may wish or need to write papers outside of library hours. Letter grade assigned by individual tutor.

For more general information and FAQs on all of our programs, please visit http://law.scu.edu/international/summer-abroad-updates/.



Last Year's Tutorial Faculty
This year's tutorial faculty will not be announced until next March or April. The following is provided as general information of the tutorials that have been offered.

Professor Susan Lamb is a Professor, Vice Dean and Executive Director of the Centre for International Criminal Justice and International Humanitarian Law at the Jindal Global Law School in India. Prior to joining the JGLS, she had a 17 year career with various United Nations responses to atrocity crimes, serving as a Senior Legal Officer for the United Nations Assistance to the Khmer Rouge trials in Phnom Penh, Cambodia, as Chef de Cabinet forthe United Nations International Criminal Tribunal for Rwanda, Tanzania and in various capacities for the the United Nations International Criminal Tribunal for the former Yugoslavia in The Hague, Netherlands. She received her Bachelor of Arts and Bachelor of Law degrees from the University of Otago in Dunedin, New Zealand and undertook doctoral studies at Balliol College, Oxford in the mid 1990s as a Rhodes Scholar. She is admitted as a barrister and solicitor of the High Court of New Zealand.
International Criminal Law: The course traces the historical origins of international criminal law and its sources, and its development through the jurisprudence and practice of various international criminal tribunals, from Nuremberg to the International Criminal Court in The Hague. The course introduces students to the nature of the principal international crimes (genocide, war crimes, crimes against humanity), as well as forms of criminal participation and individual criminal responsibility.

Transitional Justice: This course explores various types of justice initiatives available to societies emerging from armed conflict or authoritarian regimes, seeking to redress historic injustices or to achieve national reconciliation. It studies responses such as truth and reconciliation commissions, commissions of enquiry, initiatives aimed at memorialization, and critically examines the supposed tension between peace and justice It also examines mechanisms designed to ensure that the impact and legacy of international criminal tribunals extend beyond the relatively few cases these tribunals can themselves adjudicate and the extent to which these can instead to inspire local justice responses or contribute to the reinvigoration of national justice systems affected by armed conflict or suffering from other systemic weaknesses.

Professor Laurence Lustgarten is a Visiting Fellow at the Oxford Institute for Ethics, Law and Armed Conflict. He was a Professor Law at the University of Southampton and Warwick Law School, Queen's University.

Comparative Constitutional Law: The US Constitution, though the world's oldest, is also in many respects very different-even an outlier--compared with the structure and workings of most constitutions today. This course will look at underlying principles and fundamental issues with a constitutional dimension, comparing the USA with various European states, primarily the United Kingdom and Germany. The main issues to be covered are: the purposes of constitutions, the way they contribute to or obstruct effective democracy (notably in the conduct of elections); separation of powers, and central versus regional distribution of competences (i.e. power to legislate).

Professor Paolo Cavaliere holds a PhD in International Law and Economics (Bocconi University, Italy); LL.M. in Public Law (UCL); Combined Bachelor's and Master's Degree in Law (University of Pavia, Italy). Dr. Cavaliere is a lecturer in Digital Media & IT Law at the University of Edinburgh Law School. Prior to joining the University of Edinburgh, Dr. Cavaliere was a researcher at the Programme in Comparative Media Law and Policies of the Centre for Socio-Legal Studies of the University of Oxford, where he has also helped to coordinate the Monroe Price Media Law Moot Court Competition.
Comparative Media Law will be co-taught by Professor Lustgarten (3 tutorial sessions) and Professor Cavaliere (2 tutorial sessions). This course will explore topics in the exploding area of media law and policy throughout the world. It does not count towards Santa Clara's High Tech Certificate, but does count toward Santa Clara's International High Tech Certificate.

Professor Roger J. Smith is a member of the Oxford faculty of law and a fellow of Magdalen College, Oxford. He received his B.A. from Cambridge, and his M.A. from both Cambridge and Oxford. He has been a lecturer in law at Birmingham University, a Fellow of Fitzwilliam College, Cambridge, and a visiting lecturer in law at the University of Melbourne. His research and teaching interests are in the areas of Real Property, Torts, Trust, Company Law, and Taxation.

Comparative Property Law: The course will explore similarities and differences between the law of real property in England and that of the U.S.

Comparative Tort Law: This course will explore similarities and differences between the tort law of England and that of the U.S.

Professor Reuven (Ruvi) Zeigler is a tenured Lecturer in Law at the University of Reading, where he is a member of the Global Law at Reading research group (GLAR). He is Editor-in-Chief of the Working Paper Series, Refugee Law Initiative, University of London; Academic Fellow of the Inner Temple; Research Associate, Refugee Studies Centre, University of Oxford; and the Civil Liberties & Human Rights Section Convenor of the Society of Legal Scholars. Ruvi is also a researcher at the Israel Democracy Institute, analysing the treatment of African asylum seekers in Israel as part of the Institute's 'Democratic Principles; project. Ruvi's areas of research interest include Citizenship & Electoral Rights, International Refugee Law, Comparative Constitutional Law, and International Humanitarian Law. His forthcoming book, 'Voting Rights of Refugees', will be published by Cambridge University Press.

Previously, Ruvi was a visiting researcher at Harvard Law School's Immigration and Refugee Clinic and with the Human Rights Program; and a Tutor in Public International Law at the University of Oxford. Ruvi holds DPhil, MPhil, and BCL degrees from the University of Oxford; an LLM (with specialisation in public law) from Hebrew University; and an LLB, BA (Economics) from the University of Haifa. He was called to the Israeli bar in 2003.

Law of Armed Conflict: This module explores one of the major areas of public international law: the law of armed conflict (also known as international humanitarian law or the ius in bello). The module examines a range of topics within this subject, including the rules as to how warfare is to be conducted (e.g. the law on targeting), the displacement of persons during armed conflict, and the legal protections for injured or captured combatants and civilians. The module also considers the law of occupation, which itself forms a branch of the law of armed conflict.

International Refugee Law: This module explores a major area of public international law that regulates an exception to the principles of state sovereignty and migration control. It offers a critical understanding of the international regime of refugee protection by highlighting its virtues and shortcomings.

Professor Peter Mirfield has been a Tutor and Fellow in Law of Jesus College, Oxford since 1981 and presently is the Sir David Lewis Tutor and Fellow in Law. From 1981 until 2014, he was a C.U.F. Lecturer in Law of the University of Oxford and currently is a Professor of the Law of Evidence in the University of Oxford. During his time in Oxford, Professor Mirfield has taught Evidence, Criminal Law, Contract, Jurisprudence, Constitutional Law, Administrative Law and Torts. His principal research interest is in the Law of Evidence, although he has also written about Constitutional Law, especially in its jurisprudential aspects and about the Criminal Law. Since January 2014, Professor Mirfield has been Editor of England's leading legal journal theLaw Quarterly Review, which has been in existence for over 130 years (coincidentally exactly the same period as the Harvard Law Review). In June 2015, Professor Mirfield was made an Honorary Bencher of Lincoln's Inn, the Inn of Court of which he has been a member for almost 45 years. He practised at the Bar for several years. Professor Mirfield has held Visiting Professorships, on several occasions, at both Santa Clara University and Florida State University, as well as at the University of Sydney. He also has been a Visiting Fellow at Fitzwilliam College, Cambridge.
Jurisprudence: The Jurisprudence tutorial course seeks to introduce summer school students to some of the most important theories of law and legal systems, as well as to deal with two important issues from a jurisprudential perspective. In recent years, there have been five tutorials covering the following topics: The Enforcement of Morality, Natural Law, Hartian Positivism, Dworkin, and Civil Disobedience.

Professor Josephine van Zeben studied law at the University of Edinburgh and Harvard University. Her work is interdisciplinary, having postgraduate qualifications in law and economics and law and political theory. An important part of her work focuses on climate change mitigation efforts within the European Union, specifically through market-based regulation. At Oxford, she is a fellow of Worcester College where she teaches EU law, Constitutional law and Administrative law. She is also a visiting lecturer at the ETH Zurich where she teaches Environmental law and policy to scientists.
International Trade and the Environment: Environmental regulation has expanded from a domestic phenomenon to one that has both global impacts and global participants. In this course, we will determine when the international community is likely to act with respect to environmental problems, with specific attention for the role of the World Trade Organisation (WTO) in environmental protection. Conflicts between trade and environmental protection have given rise to challenges under the WTO agreements and actions before the WTO's Appellate Body. This course will study these cases in detail, including trade bans for environmental purposes. We will also look at the application of the 'precautionary principle' in WTO law; intellectual property protection and biodiversity; food security and poverty-reduction.

Comparative Environmental Law: This course will consider different domestic and regional approaches to environmental regulation. We will start by considering general approaches to environmental law that are not specific to one legal system or jurisdiction. On this basis, we discuss the structure of environmental law within the European Union, highlighting differences and similarities with the United States. We will conclude with a comparative study of the problem of fuel poverty in the EU and the US, which combines environmental, economic and social problems.

Deposit: A non-refundable deposit of $300 is required and is then applied to the tuition charge.

Tuition: The tuition charge is $1,000/unit for J.D. students. LL.M. students should contact us for tuition information.
In example, the total is $5,000 for Oxford.

Financial Aid: US law students are typically eligible for financial aid to cover tuition, airfare, housing, food, local travel costs and school supplies (click here for more information). Financial Aid goes through a student's home institution. A consortium agreement is setup between the home institution and Santa Clara University.
Magdalen College makes its facilities available to students wishing to live in college housing. The accommodations at Magdalen are the same as those occupied by Oxford students during the regular term, and residence in the College is subject to the same rules that govern regular Oxford students residing in Magdalen. Included within Magdalen's grounds are gardens and pastoral walks along the river. The standard of rooms varies considerably with the age of the building. Some rooms are within the College compound, while others may be in Magdalen's facilities near the College. Occasionally, students occupy the rooms of illustrious alumni of the College, such as Oscar Wilde. While the rooms may vary in size and general quality, all are the same price.

The College reserves the right to change rooms during the program. Bath and washing facilities are shared (dormitory style), but no bedrooms are shared. Sharing of rooms, except by partners who have requested a double, is not allowed. Bed linen are provided but towels are not. Adapters for electrical equipment are required. Children may not reside in the college. The privilege of residing in historic rooms at Magdalen College, with access to College and University facilities, imposes an obligation to respect the traditions and norms of the institution. Living in College, as would an English student, is an enriching part of the educational/cultural experience, but can present challenges to Americans who may be unfamiliar with those traditions. Students will be fully briefed, and will be expected to comply with those standards of conduct. As the full Oxford experience can be gained only by living and dining in College, students are encouraged to live in College, but are free to make alternative arrangements.

For more questions about housing, please contact the Program Director or visit this website: http://www.magd.ox.ac.uk/conferences/accommodation?/

2017 Housing Fee Charges
All prices include breakfast daily, Monday - Friday.
Single Standard Room: ~$1,450*
Single Ensuite Room: ~$2,125*
Twin Standard Room (Couples Only, Total Cost): ~$2,515*
* Subject to change in the spring should extreme currency fluctuations occur.

Meals
Included in the lodging, at no additional charge, is breakfast, Monday – Friday. Breakfast is served in the historic, 15th century grand dining hall of Magdalen College (long tables, coat of arms, etc.). In addition, a formal reception and dinner are held in the college to mark the end of the program.

Santa Clara University does not endorse any housing provider or have any relationship with any housing provider and students should thoroughly research their housing options.
One might spend the afternoon reading in Christ Church Meadow, where Alice took her nap before entering Wonderland. Or you may rent a punt at Magdalen edge and drift up and down the river enjoying a picnic gathered at the Open Market. A taxi, 30 minute bike ride, or a one hour walk can take you to the ruined abbey where King Henry II visited (or kept) his mistress. You may continue your outing and take refreshments at the famous riverside Trout Inn. In the evening attend one of the numerous concerts or outdoor theatricals, or you can simply watch the sun setting over the pink Oxford spires from the hill where Charles II trained his troops during the English Civil War.

Many historic sites outside Oxford are easily accessible from the college thanks to excellent bus and rail service. The beautiful Cotswolds are a 30-minute train trip from Oxford. Blenheim Castle is a short bus ride away. Historic Abington can be reached from Oxford via a leisurely boat ride down the Thames. In fact, London – one of the truly great cities of the world and the cultural, political, and financial center of Britain – is only an hour away by train and only 90 minutes by bus (which stops near the entrance to the College). Oxford and London offer students a cornucopia of opportunities for discovery and entertainment. A refuge for scholars and adventurers alike, Oxford is an experience to cherish for a lifetime.

The town of Oxford has been a glittering center of English life and learning for almost 1,000 years. Students have ample opportunity to browse among its many historical buildings and treasures. Some of the more than 30 colleges date from the 12th and 13th centuries and include beautiful gardens and examples of medieval architecture. Magdalen College is located on 50 acres of beautiful grounds bordering the River Cherwell. This college, which dates back to 1458 (Magdalen's student pub is in a 13th century building predating the College), includes architectural examples spanning seven centuries, as well as exquisite English gardens and the famous deer preserve. Because of its beauty, it is not uncommon for films to be shot in the College (Shadowlands is an example). Though located near the center of town, Magdalen offers true respite and grandeur to students and faculty alike.

Take a Virtual Tour of Oxford by Clicking Here
AXA/ACE Travel Assistance Program Information (all students enrolled in the program are covered)
US State Department Tips for Traveling Abroad
US State Department Travel Safety Information
US Department of State Country Specific Information
US Embassies/Consulates
US Department of State: Passport Services
US Department of State Worldwide Caution
Centers for Disease Control Health Information
Traveling with Disabilities in the UK
Additional Information about Traveling with Disabilities
Summer 2016 Student Evaluation: Overall Courses: 4.67 (Scale of 1-5, 1=poor, 5=excellent)

"I really enjoyed my tutorials (I had Professor Roger Smith)- the professor was approachable, took my interests into account, and clearly communicated what the expectations were. I learned a lot about the topic, and about the English legal system as a whole during the course." Christina Dombrowski, CWRU, (2016)

"This was an absolutely amazing program! The tutorial process was the most beneficial academic experience I have ever received." Matthew Bacon, LCLARK (2016)

"I enjoyed the freedom of this program, being able to freely converse with my tutor, and being able to travel around the UK/Europe freely." Jasmine Gregory, Charlotte School of Law (2015)

"The support we were given by the program administrators while here in Oxford has been beyond excellent!" Denita Cunningham, University of New Brunswick (2015)

"The overall program was exceptional and an extraordinary opportunity." Matt S., SCU (2012)

"Excellent program – tutors were wonderful… Santa Clara's faculty Directors went out of their way to make it enjoyable. Thank you!" [Anonymous] University of Calgary (2011)

"The most amazing experience of my life both academically and in regards to future career." [Anonymous] SCU (2011)

"After researching all seven ABA approved law programs at Oxford, it became clear to me that the Santa Clara program was the best. The most striking aspect of the program is the fact that actual Oxford professors are used, rather than simply importing domestic professors from the home university. . . As a non-Santa Clara student I was immediately welcomed . . . we all bonded within the first few days. The Santa Clara program is one of the few programs that can boast the ability to grant its students access to the famous Bodleian Library, and even the more exclusive law library at All Souls College. From start to finish, the Santa Clara program is first class all the way and well worth the investment." James Cleavenger, Eugene, OR (2006)

"My first year at law school was intimidating. I died at the thought of attending a professor's office hours to ask for help. I just couldn't get over the fear that my questions were irrelevant or elementary – stupid even. I needed a way to get over my fears, so I enrolled in the Summer Abroad Program at Oxford, hoping the experience would help me gain the confidence to better interact with my professors and peers. Knowing the tutorial program would force me to have one-on-one time with a professor once a week meant I had to jump in head first and discuss the subject matter that initially intimidated me. Once I met with Professor Roger Smith, my fears were something of the past. I became engaged in conversations about my courses, so much so that our regular hour and a half sessions started to run past the time requirement. The process gave me opportunities to address my concerns or to voice questions I couldn't find the confidence to verbalize before. The Summer Abroad Program at Oxford helped me open up and realize the confidence I needed to get the most out of my educational and professional experiences; it was an learning experience that I carry with me throughout my studies, as an intern and in life." Michael Avramidis, Santa Clara (2008)

"The experience was truly amazing! The one-on-one tutorial method was intense. The program was a lifetime event for me." Mike Percy, SCU (2005)
Oxford Program Co-Directors: Prof. Gary Neustadter and Prof. Patty Rauch-Neustadter
The Center for Global Law and Policy: cglp@scu.edu

Enrollment Limit: 38